Urban Sun
10
—
11 Sep
, Erasmusbrug | Rotterdam
Back to Solar Installations
The Solar Biennale is proud to announce a partner program with Urban Sun by Studio Roosegaarde. Urban Sun is made by designer Daan Roosegaarde and his team, in collaboration with CityLab010 & Rotterdam Festivals. The installation is a striking demonstration of how design creates more attractive public spaces while unleashing the power of light.
Urban Sun is an innovative design installation that can reduce the presence of the coronavirus in public spaces using a safe, new far-UVC 222 nanometer light. During the opening weekend of The Solar Biennale, Urban Sun will be on display in Rotterdam at the foot of the iconic Erasmus Bridge. For two evenings it will form the spectacular backdrop of a program of spoken word, dance and conversations under its extraordinary light. At a time when we must learn to deal with global crises, Urban Sun is presented internationally as a new symbol of hope.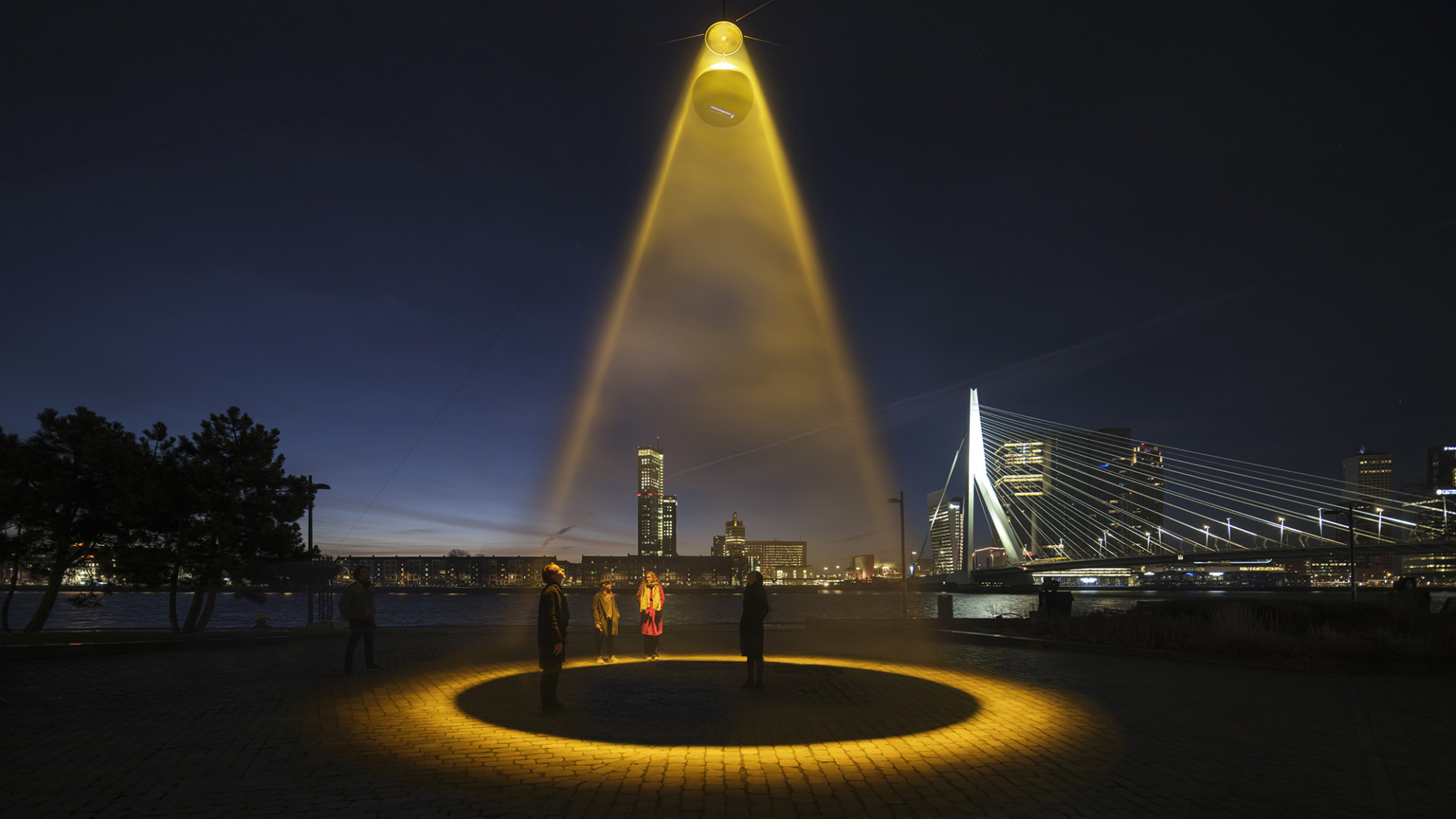 Positioned horizontally, The Circle will complement the Urban Sun, together forming an improvised, intimate stage and an integrated part of the talks and performances in the program.